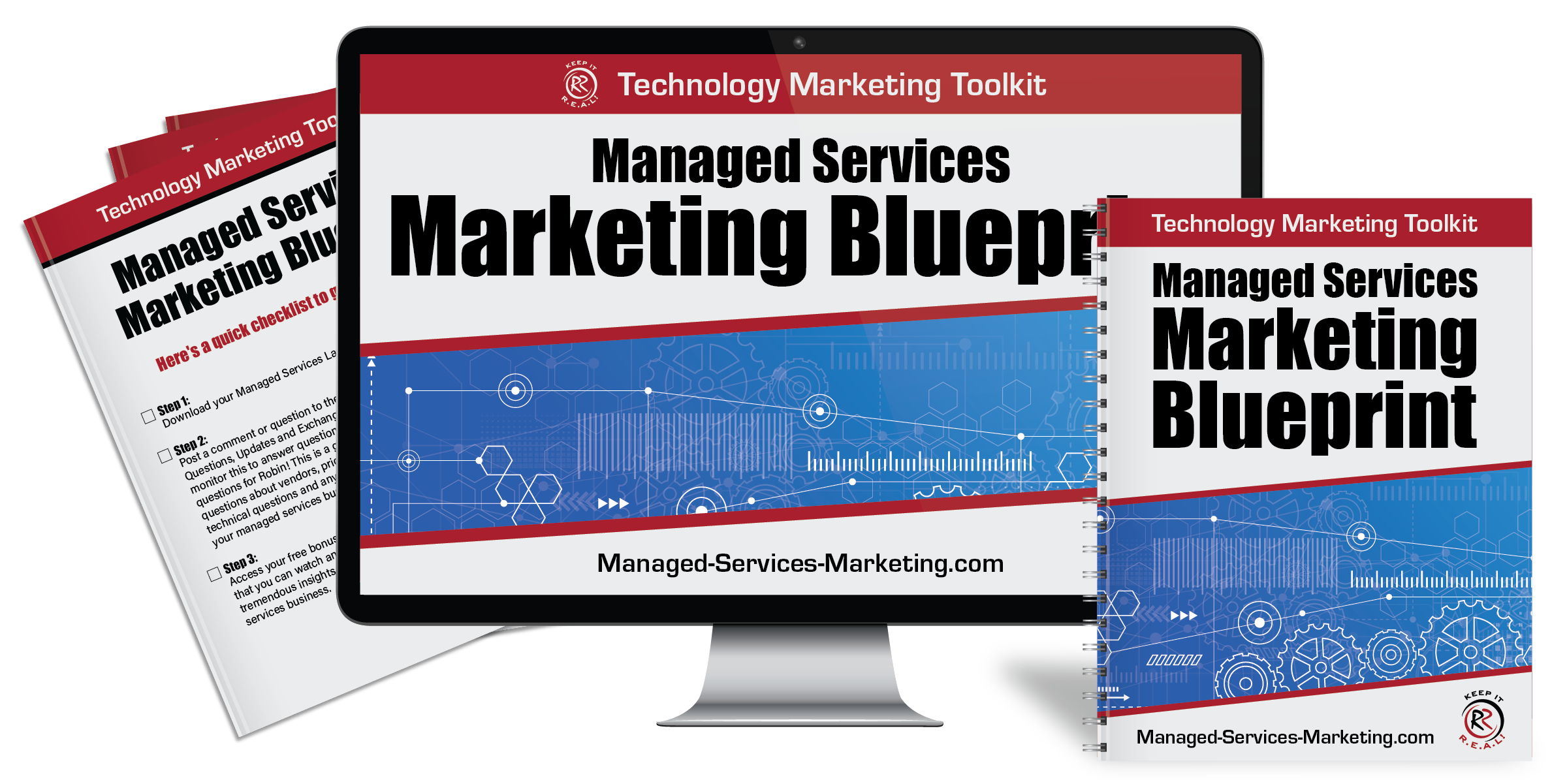 A Complete "How-To" Guide For Successfully Marketing And Selling Managed Services, Based On Over A Decade Of In-The-Trenches Research Working With Over 1,875 MSPs
"YES, Robin! I Want INSTANT ACCESS To Your Managed Services Marketing Blueprint"
If you want to learn a proven, field-tested way to launch and sell managed services to new AND existing clients, start here.
This audio-based training course walks you through developing a highly effective managed services marketing system. The program has already helped dozens of clients go from break-fix to over $1 million in managed services contracts in under six months.
This MSP Marketing Training Course Gives You:
Templates to price, package and name your managed services offering
Detailed marketing campaigns to promote your IT services to new and existing clients
A complete step-by-step MSP sales presentation, newsletter, referral and case study strategies
Answers to the most commonly asked questions regarding marketing managed services
Discover how to effectively sell managed services and collaborate with like-minded MSPs to transform IT lead generation and sales for your firm.
You Are Protected By Our 100% Money-Back Guarantee!
I authorize Technology Marketing Toolkit, Inc. to charge me for the Toolkit according to the payment option I selected above and the terms of this agreement. I affirm that the name and personal information provided on this form are true and correct and that I have read, understood and accepted the business terms. I also authorize Technology Marketing Toolkit, Inc. to charge me $127 per month to keep my Apprentice Club Membership after the 6 month program is over. I understand that I may cancel the Apprentice Club Membership at that time and owe nothing further. I further understand that Robin Robins advice, coaching and materials should not be considered legal advice and that I should always seek the services of a professional, licensed attorney for all matters pertaining to the operation, contracts, sales and promotion of my business.